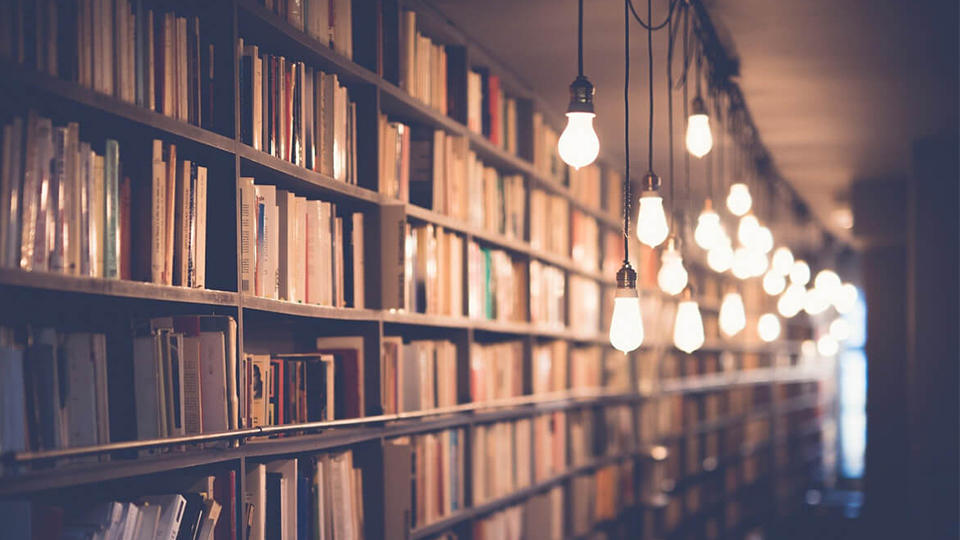 Meet Nick Stokoe
Name: Nick Stokoe
Degree studied/year gained and classification: PGCE 2016
School/Institution providing ITT: Kirklees & Calderdale SCITT, through Heckmondwike Grammar School.
What was your previous career (if applicable)?
I previously worked in the creative industry, working as a brand ambassador for a leading international drinks company and later as an account manager for a digital marketing company. I had fifteen years' experience employed in positions in client facing roles. Working face-to-face with people has always been important to me and roles I have generally gravitated towards.
Did you have transferrable skills/experience for a career in teaching?
As a marketeer I would often deliver presentations to rooms filled with 100+ delegates. This role allowed me to develop skills in communication and confidence in public speaking; each of which have been paramount in my transition into teaching.
Essentially, my targets would always revolve around the art of persuasion or cold-selling game-changing ideas, products or services to businesses, and on behalf of businesses. Teaching could be considered the same, but now I'm selling education to children; through confidence, enthusiasm and sheer will!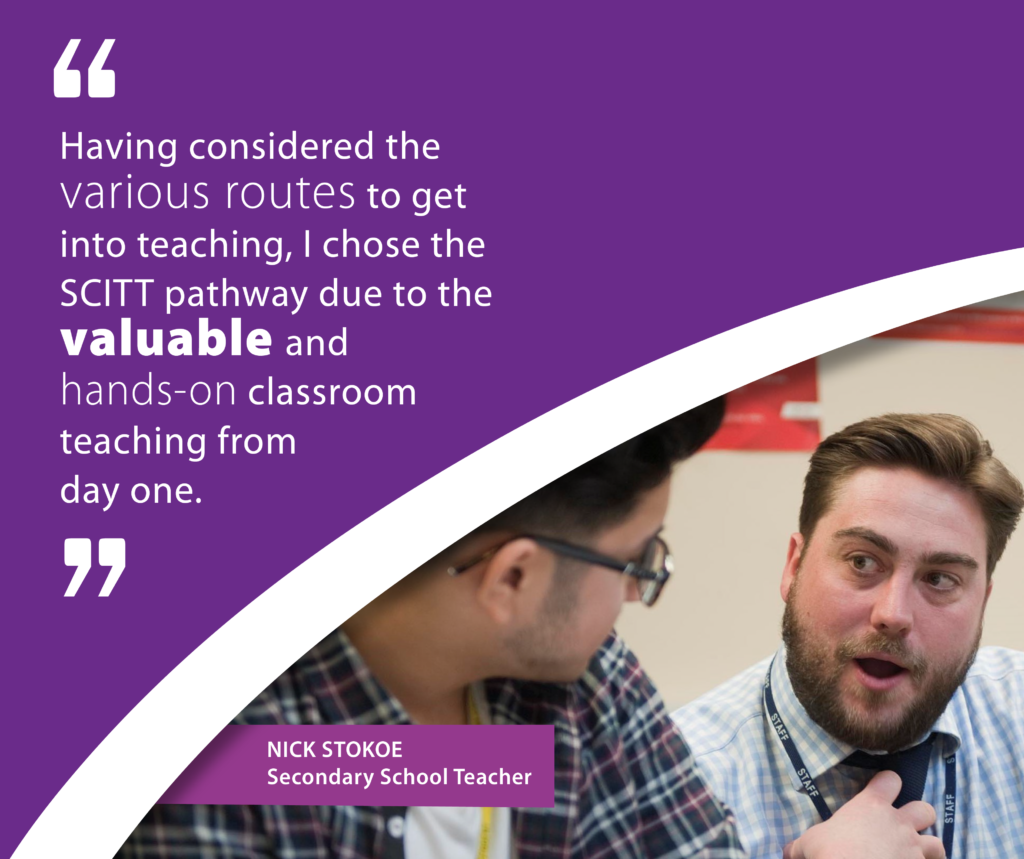 Why did you decide to train to teach? / What inspired you?
In 2014, My wife and I were blessed with our second child and having spent two weeks of paternity time with my new-born daughter, returning to a high-commitment, long-hours, and stress filled industry didn't feel right. Within weeks I had a meeting with my incredibly understanding employer and we parted ways. My wife and I agreed to use our savings to allow the two of us to be hands-on parents and enjoy every moment of our new addition to the family. I was lucky enough to spend six months as a loving father and husband, 24 hours a day, 7 days a week. The best decision of my life. But alas, our savings would not stretch much further.
My cousin was a struggling musician and he needed a more stable, extra income whilst he made music and strengthened his foothold as a full-time artist. He had taken a role as a supply teacher and loved every minute: the instant gratification from helping a child to learn; the warmth and community shared of peers and colleagues working within the profession; and the fact he never had to take his work home with him (little did he know!).
He had always said that I'd make a great teacher because I'm a storyteller and people seem to warm to me – he said I should seriously consider becoming a supply teacher – so I did. Within two weeks I was employed permanently as a cover supervisor at the third school I supplied at – The secondary school my wife attended as a child, coincidentally.
Why did you choose your chosen teacher training route?
Having conducted research into teacher training pathways, I discovered that the lead school delivering the training was the grammar school I attended as a child. I applied, successfully secured an interview, and I was overcome by a sense of care and commitment from the provider and the staff working within the ITT team.
What were the benefits of this route in comparison to the other teaching routes? (for instance SCITT, School Direct etc)
Having over a year of classroom experience, I knew that teaching lessons was the reason for my fondness of this new career. Having considered the various routes to get into teaching, I chose the SCITT pathway due to the valuable and hands on classroom teaching from day one.
Did you apply for any bursaries or scholarships (if your subject was eligible)?
I was lucky enough to receive a bursary of £9,000 to study due to the eligibility of Design and Technology at the time.
Why did you choose to train to teach in Kirklees?
Kirklees is my local LEA and I was already familiar with many of the schools in the area and, in some cases, some of the teaching staff in gainful employment at these schools. Having this local knowledge offered a form of small comfort and familiarity that I believed would help me settle into teaching and my surroundings much more quickly, which would allow me to focus solely on my training.
Please describe your experience of teacher training.
I enjoyed my teacher training from start to finish. At times it can be extremely challenging, but the sense of achievement far outweighs the difficulties associated with pursuing a new career in education.
What level of support have you received/did you receive throughout your training?
The support I received was outstanding. The Kirklees and Calderdale SCITT were incredibly attentive whenever I had a concern or issue. Due to the team's expert experience, I knew that the advice I received was professional and based on their own evidence-based practice through years of previous trainee cohorts.
Teaching seemed to become a natural skill of mine from an early stage, which I attribute to my previous classroom experience. I picked up a lot in a short space of time, which the SCITT recognised. As a result, they differentiated their training to push me further and set targets that would allow me to develop further with appropriate levels of challenge.
My first placement school also pushed me to take on more responsibility proportionally to my current progress. I felt incredibly supported through a tailored and personalised training programme that allowed me to work at a pace that suite my skillsets.
What are/were your job expectations?
I wouldn't really say I had any specific expectations. I knew teaching would be difficult; negotiating a healthy work/life balance isn't easy, but the sense of reward I have when children learn and are enthusiastic about my chosen subject – nothing could have prepared me for that. It's why I'm a teacher.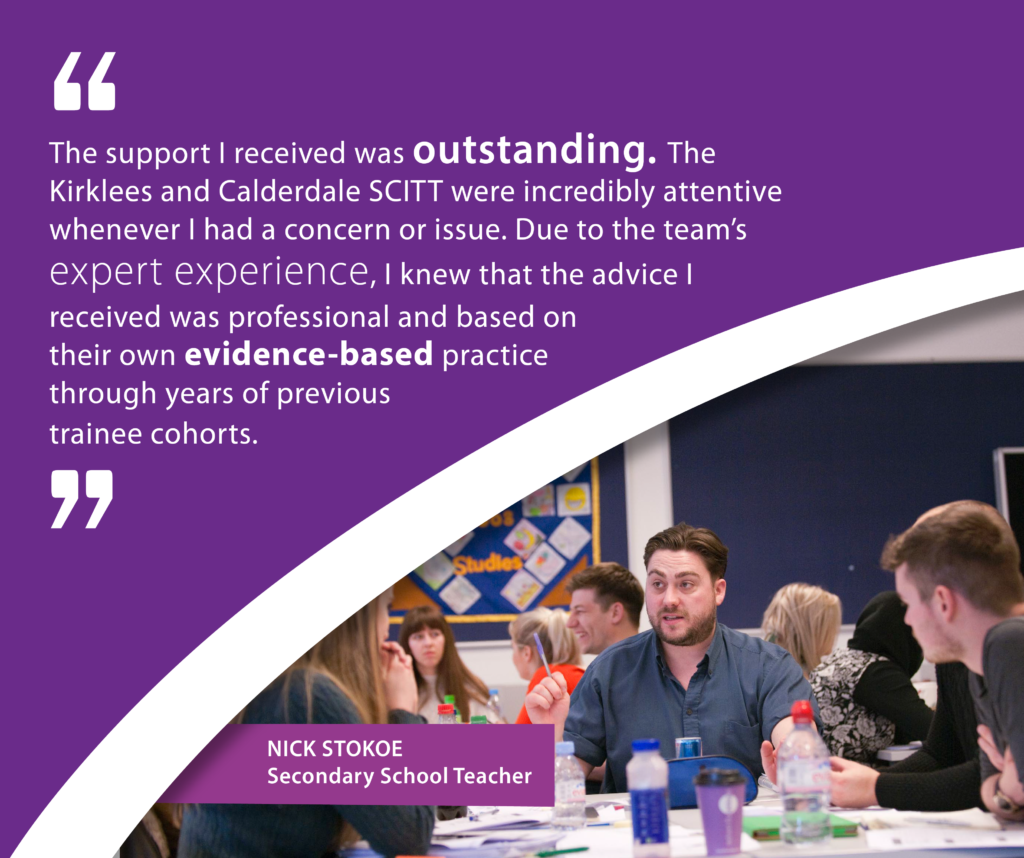 Will you be awarded a PGCE? / When were you awarded a PGCE?
I was awarded a PGCE in 2016, which carried two results of 80/100 and 85/100 in each of the written assessments. I attribute these high scores to the first-class pedagogical teaching delivered by the SCITT and the educational professionals they invite to deliver teacher training.
What advice would you give to someone who is thinking of getting into teaching?
My advice would be to try and gain some classroom experience first – either through a supply agency or through volunteering or school visits. For me, it was these experiences that not only solidified my decision to pursue teacher training, but also allowed me to excel from an early stage. It is also an advantage to regularly TES.com to gauge availability of job opportunities and research the growing resources that can help you teach within your subject specialism.
When it comes to deciding what subject, you would like to teach, it is also a good idea to revise the specification to become more familiar with the content that is currently taught in your subject area. Purchasing a GCSE revision guide will also allow you to develop your subject knowledge before training.
Whatever subject you decide to teach, if the opportunity arises, I would always recommend pursuing a second subject. I started out as a Graphics teacher, but now I teach Resistant Materials, Food Technology and even Drama. Having experience teaching within other subject areas will not only build your confidence but will also allow you to observe the teaching practices of others to develop your own professional repertoire. It will also strengthen your employability considerably and I believe many schools would favour a versatile teacher.
Any further information?
I was lucky enough to secure gainful employment at my training school immediately after my training; I still work here today. Over the last academic year, I completed my first year as a teacher trainee mentor and I'm in regular contact with the SCITT often as a colleague, professional, and friend.