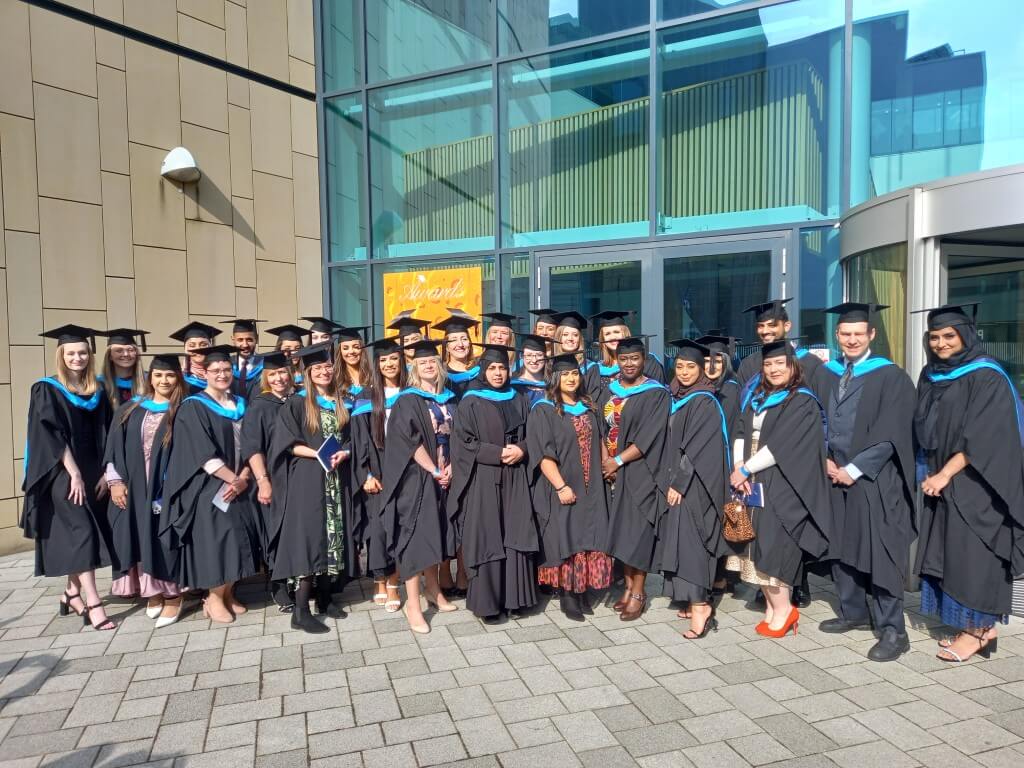 PGCE Graduation Day 2022
We are always extremely proud of our trainee teachers from Kirklees and Calderdale SCITT, but those who trained in 2019-2020 and 2020-2021 even more so. Despite the difficult years they encountered, we are confident that the challenges they faced and conquered will provide them with resilience and a substantial toolkit for teaching in their new careers – Teachers in our Kirklees schools and local area.
The trainees from 2019-2020 had the end of their year forced online to be taught their own teaching knowledge and also to teach their pupils in the new online arena. Trainees in 2020-2021 had such a mixed year with the changes from face to face to online and back again several times. They were all so quick to adapt and their constant determination ensured that they have been fully prepared for the reality of the classroom and are ready to make a positive contribution to the teaching profession.
We were very lucky to attend their postponed graduation ceremonies from the University of Huddersfield this week – the weather was certainly on our side and it was a fantastic day for them to celebrate their achievements with colleagues, friends and their families.
Congratulations to them all!
Our teacher training year is tough but with determination and support from us as their professional family, we know our trainees complete their year fully prepared for the reality of the classroom.