Our Vision
KCSCITT trainees complete their training fully prepared for the reality of the classroom and ready to make a positive contribution to the teaching profession and pupil outcomes, having been supported by a professional family
Our placements
Trainees benefit from experienced school mentors, supporting you on a daily basis running alongside highly regarded tutors and core team ensuring your training is positive and successful. Trainees are placed in a range of local schools ensuring a real diverse mix, catering for trainees as far as location, strengths, needs and skills.
Click here to view the map of a selection of schools trainees have had placements in whilst training with us (please note this map is not exhaustive of all placements, just a selection).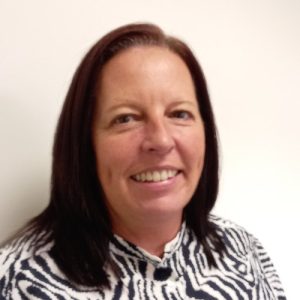 Claire Geisler – Acting SCITT Director
Claire is a highly experienced Kirklees Strategic Learning Partner who has worked collaboratively with many schools to provide support and challenge for Senior and Middle Leaders. She has worked closely with Senior Leadership Teams to support their school improvement journeys and has regularly been involved with Ofsted inspections.
As a Strategic Learning Partner Claire has significant experience of supporting the performance management of Headteachers, leading in the recruitment of Headteachers and supporting and challenging governing bodies in their role.
Until recently Claire was the Strategic Moderation Manager for Kirklees and led a highly effective team of LA and school-based moderators for KS1 and KS2.
Before taking up the post of SCITT Director Claire was the strategic lead for Kirklees Appropriate Body. This role included the responsibility and accountability for ensuring that ECTs received their statutory entitlements, checking that ECTs were receiving a programme of support and training based on the Early Career Framework (ECF) and that Early Career Teachers (ECTs) were fairly and consistently assessed.
As a Kirklees Learning Partner, Claire's involvement with the SCITT has grown over recent years. During this time, she has delivered both Primary and Secondary Core Training sessions, been a Secondary Tutor, designed and delivered the New Mentor Training and been a member of the Quality Assurance Group.
In Sept 2022 Claire became the Acting SCITT Director and continues to develop this highly regarded ITT partnership.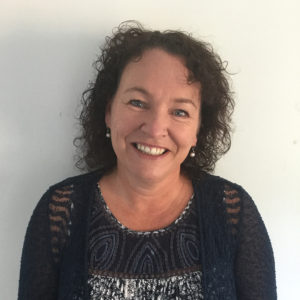 Claire Minogue – Primary Lead
Claire has been involved in Primary education for nearly 30 years. This has involved working as a Teacher, and Senior Leader in Primary schools in London, Wakefield and Kirklees. Her most recent role was as the Executive Headteacher of a Federation of three small schools in Kirklees. Before undertaking headship, Claire worked for the Local Authority for seven years as a Maths Consultant completing an MA in Early Mathematics whilst in this role.
Claire has been involved in the SCITT as a School Co-ordinator and Tutor since 2014 and became the Primary Lead in September 2020.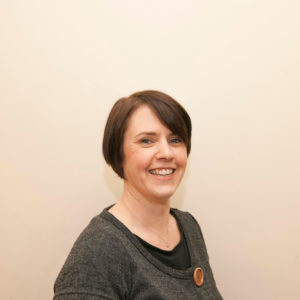 Cathy Scott – Business Manager
Cathy has worked for the SCITT for over 10 years, providing the management of the operational and financial aspects of the course.
She is your first point of contact and is the conduit to all the Partner Schools and colleagues. Cathy has a BSc Psychology from the University of York and an MSc in Marketing from the University of Huddersfield.
Cathy was recently shortlisted for the 'Administrator of the Year' at the NASBTT Awards 2019 and got down to the final three.
What do people say about us?
Listen to what our trainees say about us on our website under testimonials. Many of our past trainees are still known to us, pursuing successful careers locally. Many make rapid progress through their careers and hold positions of responsibility, some returning as mentors for trainees, fully understanding the journey you will be undertaking. Headteachers often contact us about employment.
Our external moderation report (2019) said…trainees praised the dedication and responsiveness of the SCITT central team – …. "they are on it"; they clearly value and appreciate the care shown towards them and the commitment to maintaining good lines of communication …
Experience
We have trained over 650 teachers since 2003, rated 'Good' from Ofsted in 2015. We pride ourselves on providing training and support of the highest quality.
Since our last OFSTED inspection, we have implemented and embedded several initiatives;
– Workload reduction in assessment
– Mental Health and Wellbeing Programme
– Extended links with further schools for placements
– Increased School Direct partners
We look after our trainees
Our programme effectively begins from the moment you engage with us. We will guide you every step of the way from application to the completion of your first year of employment and beyond.
We take trainee welfare extremely seriously and within our programme consideration is given to workload and well-being, which is embedded into our programme. We have introduced a Mental Health and Wellbeing programme to support our trainees through their training in terms of Employee Healthcare, Mindfulness, peer and Mental First Aid support sessions and a whole dedicated conference for trainee teachers on their own Mental Health and Wellbeing.
Our training enables us to deal with and remove barriers to learning. We have supported many trainees with a range of learning and physical needs and again have examples of trainees who have chosen to discuss these with us and have barriers removed to enable them to complete their teacher training.
We provide a free DBS check for you for your training year – you don't have to pay for this yourself
Policies
Click here to read a selection of our policies. A full list will be available for enrolled trainees.